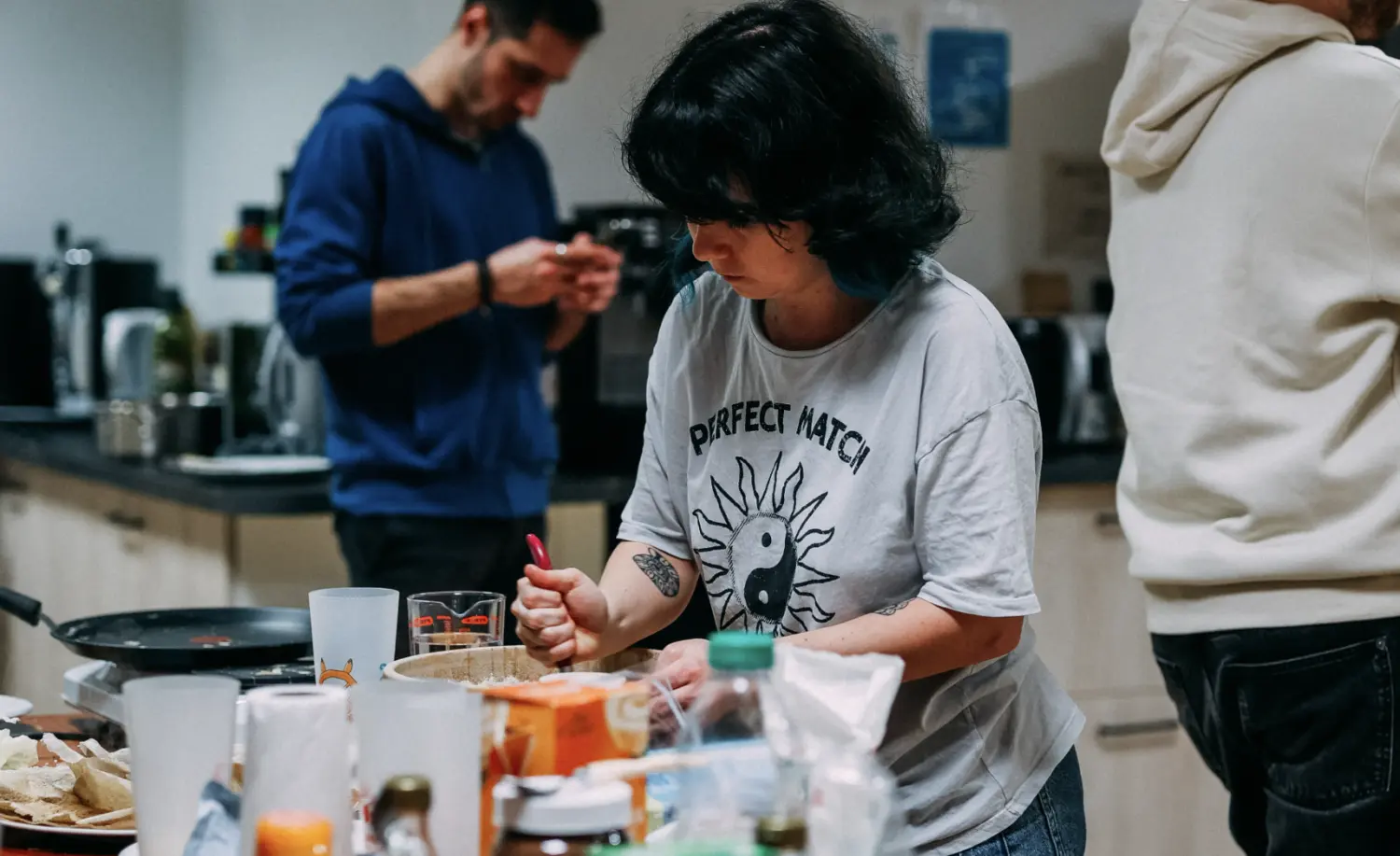 Have you ever heard of a party that's all about crepes and laughing? Well, that's exactly what went down at Old Skull Games for Candlemas! The Happy Team, a group of pirates dedicated to creating fun events for the company, organized a crepe party that was a huge success.
The aroma of freshly made crepes filled the air as employees gathered around to enjoy the delicious treats. From savory to sweet, there was a crepe for every taste bud. The Bechamel sauce and cheese crepe was a crowd favorite, but the ham crepe was a close second. With so many options, it was hard to choose just one!
But the fun didn't stop there. After indulging in the crepes, it was time to get competitive with a game of pool or foosball. The energy in the room was electric as our pirates went head-to-head in a friendly game. Laughter and cheering filled the air as everyone got into the spirit of the competition.
The evening was a great way for everyone to gather and bond as a team. The Happy Team did an amazing job of bringing everyone together for a fun and memorable night. From the delicious crepes to the exciting games, it was an unforgettable celebration of Candlemas at Old Skull Games.
We can't wait to see what they come up with next!