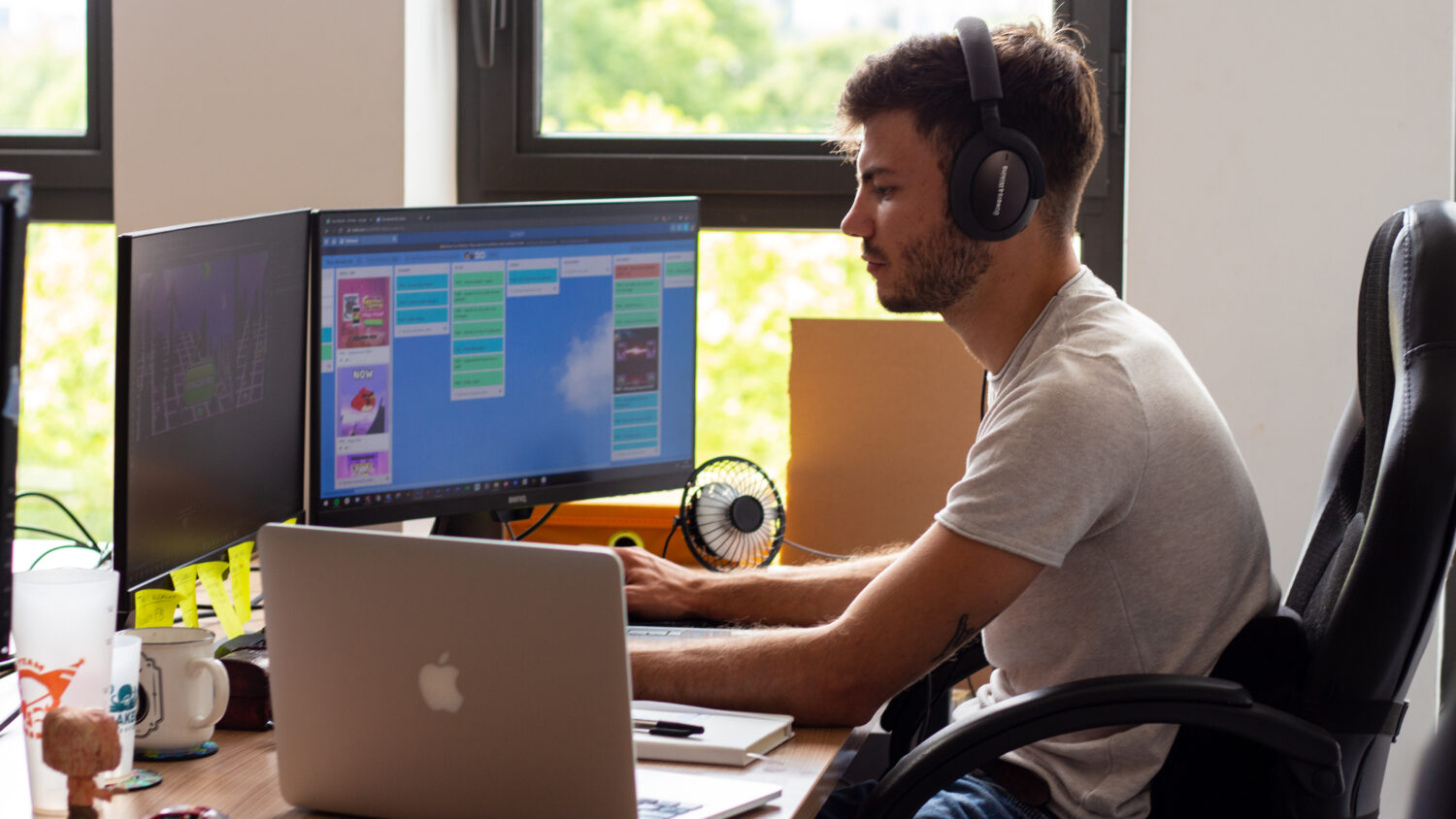 Are you ready to join the ranks of Old Skull Games and become a hybrid remote pirate? Look no further! Our studio may not be your typical nine-to-five gig, but we promise it's worth it. 
First things first: what is hybrid remote work, you ask? It's simple. We have a cozy office space where we come together to collaborate and create magic 3 days a week.
The other two, we're free to work from the comfort of our own homes (or wherever our laptop-wielding hearts desire).
It's the best of both worlds: we get to enjoy face-to-face interactions and office pirates friends, while still having the freedom to work remotely when we need to.
But it's not just about the location – at Old Skull Games, we prioritize work-life balance. That's why we have a 35-hour work week, with very flexible hours.
Need to run a few errands or have a doctor's appointment during the day? No problem!
As long as you put in your 35 hours and as long as you respect certain time slots (10am-12pm and 2pm-5pm), you have the freedom to schedule your work around your personal life.
So what's the catch? There isn't one! We believe in trust and respect, and we know that our team members are responsible adults who can manage their own time and workload. And the results speak for themselves – our team is productive & very creative. So if you're ready to join a studio that values work-life balance and trusts its team to get the job done, come join us at Old Skull Games. 
We'll see you (virtually or in person) on the high seas!