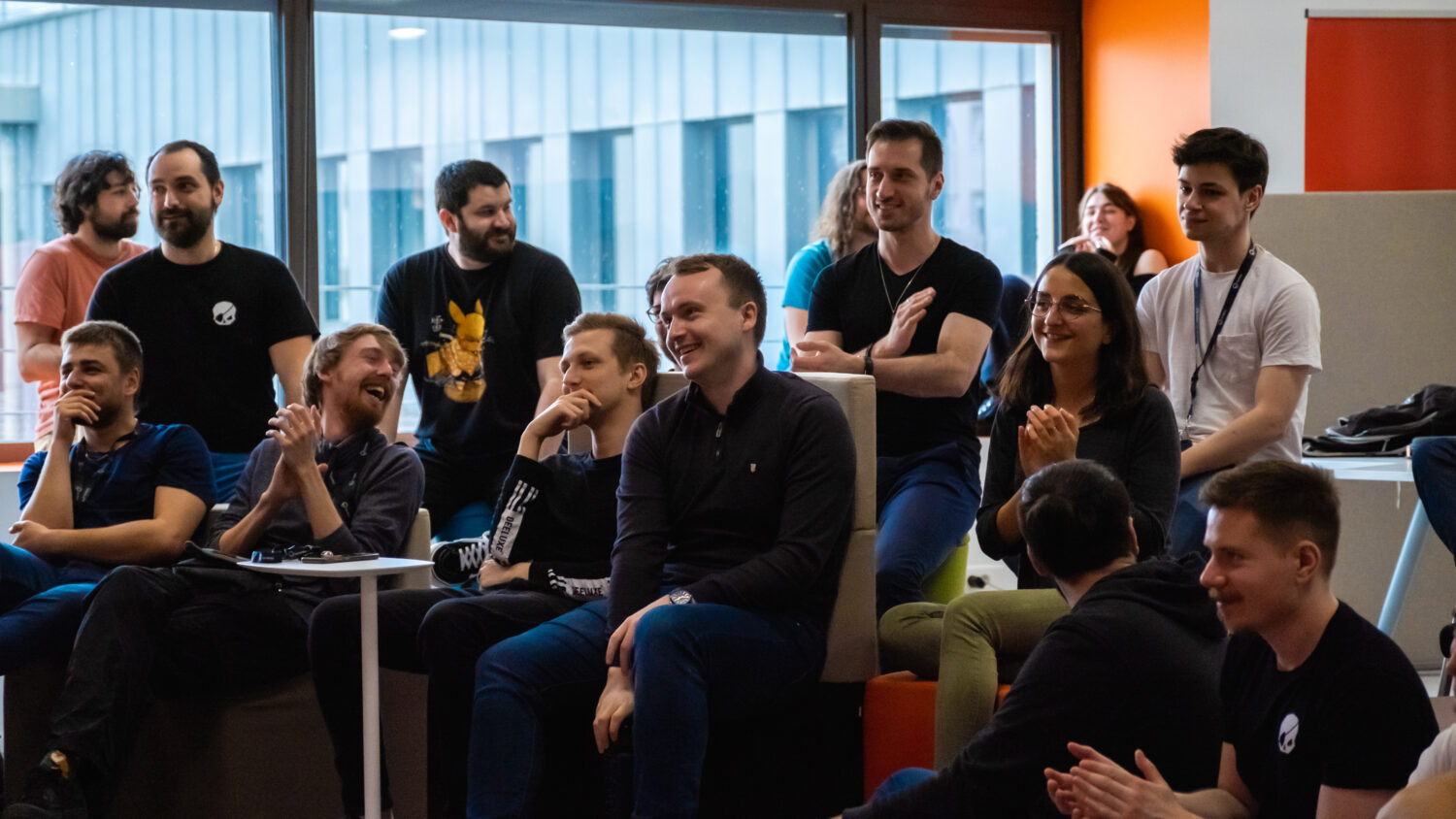 At Old Skull Games, every Wednesday we set sail on a journey of delicious breakfast and company updates. It's a tradition we like to call "Pirate Breakfast"! 
As you may know, communication is key when it comes to running a successful ship, and that's why every Wednesday,  we gather together for a hearty breakfast and discuss the progress on our pitches, how our projects are shaping up, the latest news in HR, and upcoming events not to be missed. 
We also do what we call a "zoom of the week" which focuses on one of our projects to talk in more detail about the progress of the development of this game, and highlight the work of the teams on it. 
But we're not just interested in filling our bellies with a steaming cup of coffee and croissants (although, let's be real, that's a perk). We believe in being transparent with our crew, and this breakfast is the perfect opportunity for us to keep everyone informed and motivated.
And if one of our crew members has a question or challenge, we're always open to debate. It's important for us to continuously question ourselves and make sure we're on the right course.